Brand New CIRCUS OF POWER video "Goddess Of The Sun"
OL' TIME MOONSHINE "Magic" Out Now!!!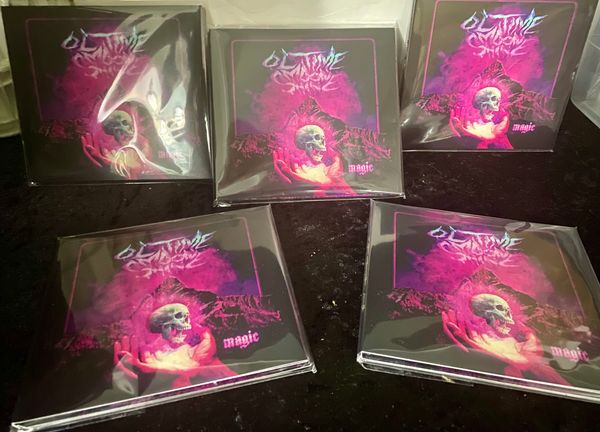 New Ol' Time Moonshine Release!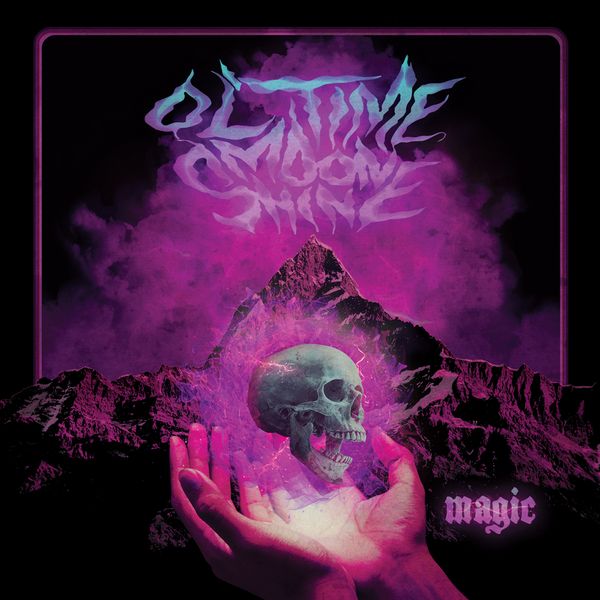 The Generation Dead Tour 2022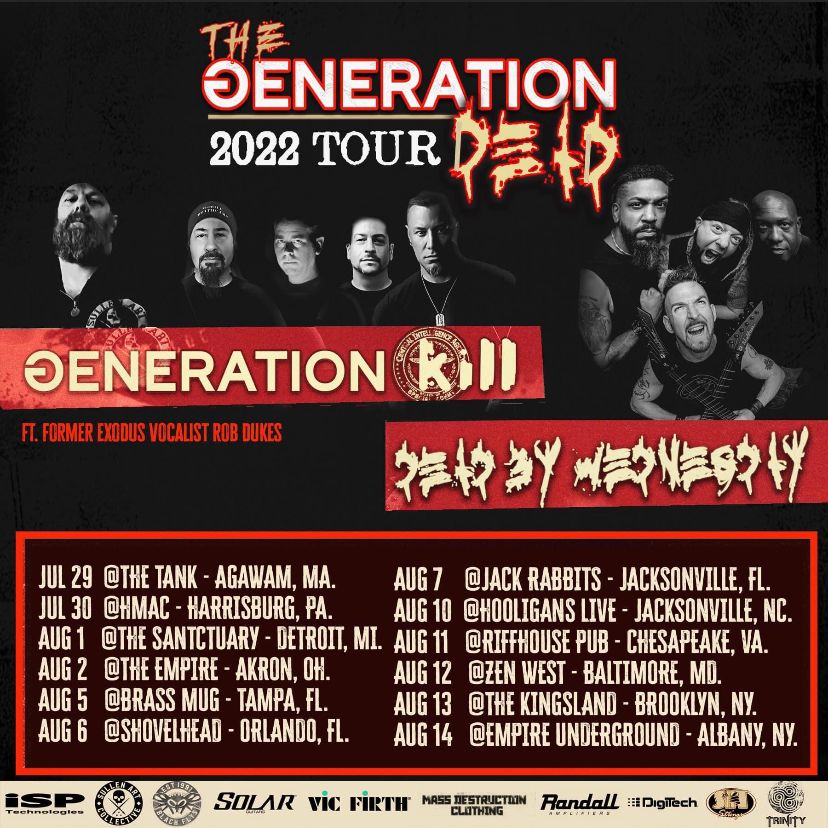 DEAD BY WEDNESDAY and GENERATION KILL
are going to bring absolute pure audio aggression to each of these tour dates.
Grab your tickets in advance!!
Underground tours like this need your support to make happen!!
THE GENERATION DEAD TOUR 2022
Featuring:
GENERATION KILL (Rob Dukes former singer of Exodus) & DEAD BY WEDNESDAY
July 29th - @The Tank, Agawam, MA. (Kick Off Party!)
July 30 - @HMAC, Harrisburg, PA.
https://www.eventbrite.com/e/370997873627
Aug 1 - @The Sanctuary, Hamtramck, (Detroit), MI.
https://www.ticketweb.com/event/generation-kill-dead-by-wednesday-the-sanctuary-detroit-tickets/12210495?pl=sanctuary
Aug 2 - @The Empire, Akron, OH.
https://www.eventbrite.com/e/generation-kill-the-empire-tickets-321546864327?utm_source=eventbrite&utm_medium=email&utm_campaign=post_publish&utm_content=shortLinkNewEmail
Aug 5 - @Brass Mug, Tampa, FL.
Aug 6 - @Shovelhead, Longwood, (Orlando), FL.
http://shovelhead-lounge.ticketleap.com/generation-dead-tour-2022-at-the-shovelhead/
Aug 7 - @Jack Rabbits, Jacksonville, FL.
https://www.etix.com/ticket/p/6386601/generation-killdead-by-wednesdayand-guests-jacksonville-jack-rabbits-live
Aug 10 - @Hooligans Live, Jacksonville, NC.
Aug 11 - @RIffHouse Pub, Chesapeake, VA.
Aug 12 - @Zen West, Baltimore, MD.
https://www.google.com/url?q=https://www.brownpapertickets.com/event/5482158&sa=D&source=calendar&usd=2&usg=AOvVaw0kWw9jquMMQuFk2QbhWlNi
Aug 13 - @The Kingsland, Brooklyn, NY.
https://link.dice.fm/B1ef139b2dba
Aug 14 - @Empire Underground, Albany, NY.
https://www.ticketweb.com/event/generation-kill-empire-underground-tickets/11941915?REFERRAL_ID=twfb&fbclid=IwAR0z258LqBjlQhZiqpfftGTWsHW1ObYaexNG6K2E2AjUY2GciAgq7BmtA3U
Behind The Heavy: Scuzzy Yeti